Vegan and Delicious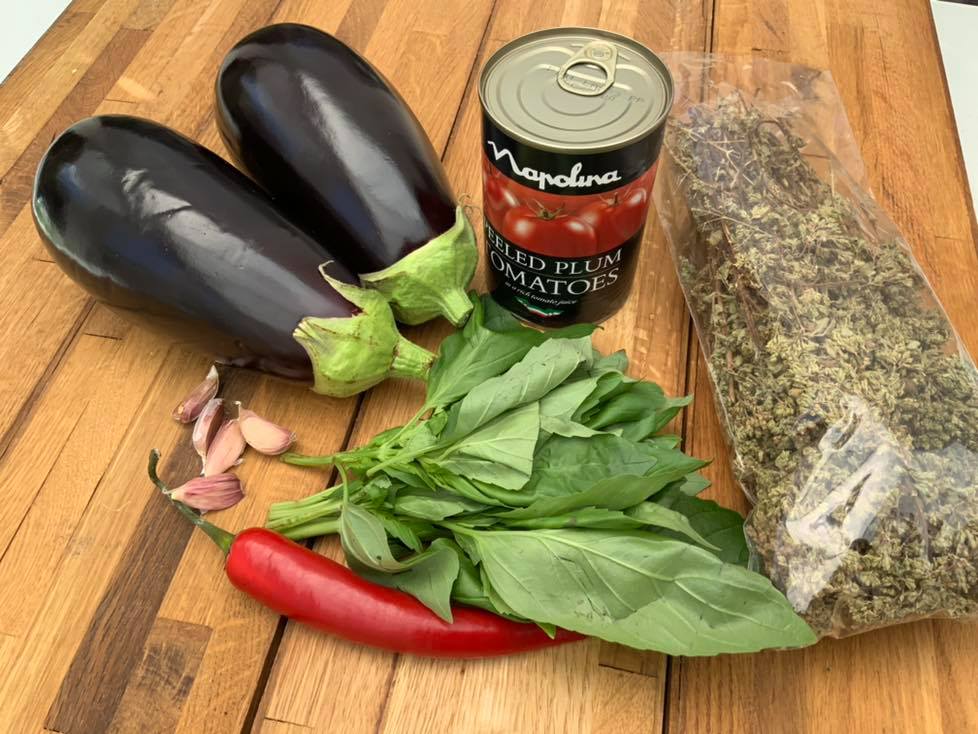 It's not pizza, BUT It's a delicious recipe and I'm convinced it could turn anyone who claims to not like Aubergines.
Pasta alla Norma is a Sicilian dish, which is Vegan and it's very simple to make.
– Cut in half lengthways an Aubergine and then slice into half moons (roughly 1/2 cm)
– Fry Aubergines in batches with Olive Oil and a sprinkle of Oregano. Once browed set Aubergines aside.
– In the same pan, fry Fry Garlic, finley chopped Basil Stems and Red Chilli.
– Add a tin of Tomatoes, blended or chopped.
– Season with salt & Pepper.
– Add your slices of Aubergines to the sauce with a drop of White wine Vinegar.
– Slowly simmer until the sauce thickens, if too thick, add some of your pasta water.
Once the sauce has thickened, add chopped Basil and a little Extra Virgin Olive Oil.
Add cooked Pasta ( I prefer spaghetti) to the sauce and coat the pasta for about 2 mins to let the pasta absorbed the sauce.
Serve and enjoy.